The Kingdom of Bhutan is one of the most climate-vulnerable countries in the world. The landlocked mountainous country has a fragile ecosystem with around 2,700 glaciers which are beginning to melt, causing floods and landslides.
The country suffers from prolonged and extreme droughts which increase the risk of biodiversity loss and forest fires. Climate change is also greatly affecting agricultural land and produce in a country where agriculture is the primary source of livelihood for some 80% of the population.
However, Bhutan is taking action with the parliament playing a prominent role in efforts to adapt to climate change.
Bhutan's constitution has a specific article on the environment, which states that "Every Bhutanese is a trustee of the Kingdom's natural resources and environment for the benefit of the present and future generations and it is the fundamental duty of every citizen to contribute to the protection of the natural environment, conservation of the rich biodiversity of Bhutan and prevention of all forms of ecological degradation including noise, visual and physical pollution through the adoption and support of environment friendly practices and policies."
The Constitution also stipulates that at least 60% of Bhutan's total land should be covered by forest and mandates the Parliament to enact legislation to that effect. As a result, the Parliament has passed a number of laws to protect, preserve and conserve environment, according to the database Climate change laws of the world, compiled by the London School of Economics Grantham Research Institute, with whom the IPU is a partner.  
Considering the importance of climate change, the Bhutan Parliament has a standing committee on the environment and climate change which reviews existing laws and recommends new ones.
The Parliament itself, the Chi Tshog, is also taking steps to become greener. It has stopped using plastic water bottles and aims to go paperless. The Parliament's rules of procedure were amended in 2021 to allow electronic gadgets related to parliamentary affairs inside the hall. All the documents to be tabled in the Houses are now shared digitally.
Every second day of the month, the Parliament also observes a 'zero waste hour' where all those who work in the building, both MPs and staff, clean and recycle any waste.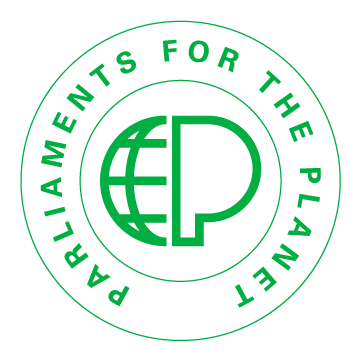 Find out more about the IPU's campaign to mobilize parliaments to act on the climate emergency.